Cosmetic Dentistry Corrections: Bleaching, Bonding and Dental Veneers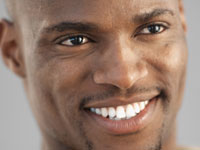 Maybe you've thought about cosmetic dentistry, but felt it was a little vain to consider it. Or the appearance of your teeth never bothered you much, because your dental health is pretty good.
Well, like it or not, "cosmetic" is more than skin deep. Most people form biases about others based on appearance. And, one of the critical factors in such judgments, is the teeth.
Because new cosmetic dental techniques give your dentist the means to fine-tune virtually anyone's teeth, most people need not go without the advantage of a white bright smile. Consider the options.
Teeth bleaching is a simple, inexpensive way to lighten stains and discoloration on certain teeth, front teeth are the more obvious candidates, without altering the natural structure of enamel. If you've had a root canal procedure, there may be some darkening. Some people suffer staining from medications, like tetracycline. And teeth naturally change as we age, or if we indulge in too much coffee, tea or smoking.
In any case, whiter teeth can be achieved with external or internal bleaching. The most common treatment involves cleaning the teeth thoroughly, applying a bleaching solution, and then curing it with a gentle heat source. The procedure takes just 30 to 45 minutes. After three to five sessions, you, and everyone else, will really notice the difference.
Cosmetic corrections for gaps, misshapen or chipped teeth are achieved with tooth bonding. New dental bonding materials can work wonders using a little art, and lots of science. Your cosmetic dentist can literally sculpt tooth form, or replace a gold crown with natural-colored restorations. The result is stronger than ever and makes a dramatic impact on your appearance.
Dental veneers are an option too, for teeth that need lengthening or reshaping. Veneers cover the front of a tooth entirely and work especially well where there is less stress on the teeth involved. Veneers are a durable, beautiful solution to dental imperfections.
Dental Veneers - The Ultra-Thin Solution to Damaged Teeth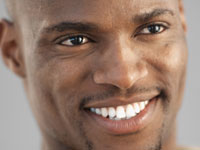 Do you have a weakened, discolored or broken tooth, or teeth, you wish could be improved without having them reduced in size and replaced with dental crowns? Until quite recently, a crown was your only alternative. But not any more. Now that tooth or teeth can be saved and looking fabulous with elegant, life-like porcelain veneers.
Dental veneers are less expensive than crowns, easier on the patient, and relatively quick to place. You could call them "instant orthodontics."
And forget about those thick, heavy, "clunky" tooth veneers of five to ten years ago. Today's dental veneers are ultra-thin and very light, bonded to just the front of the tooth. Cosmetically and technologically speaking, there's no comparison. You have to see them to believe them.
This type of cosmetic dentistry is an inexpensive, simple way to hide a multitude of "Smile Sins." It is easy to improve the look and translucence of teeth stained by early tetracycline use, or years of coffee and tea stains. A minor chip or irregularity can be corrected in a flash with a veneer. No pain, no strain, nothing but the perfect tooth restoration you've always wanted.
Misshapen or overlapping front teeth? By removing just a tiny fraction of enamel and placing tooth veneers, your front teeth can be contoured or straightened. Best of all, a single office visit to a cosmetic dental professional usually does the trick.
The prosthodontics procedures available today are high-tech and versatile. Call your cosmetic dentist for a consultation, and see if a dental makeover can give you a whole new smile!